Panelling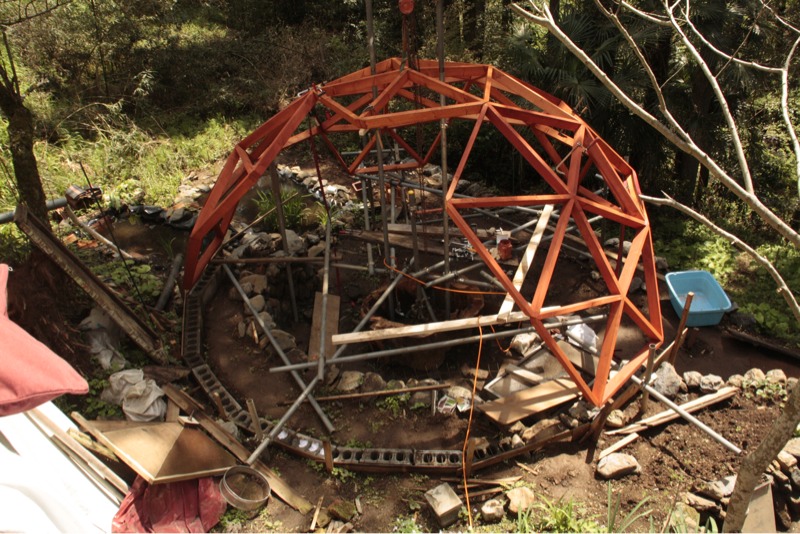 Four of the five panels inserted. The final three I managed on my own with a little jiggery pokery. The three points where the panels all meet are obvious. I made a couple of blocks shaped to clamp under the ends of these points so that the panel could not slip down through the gap.
I was really glad I saved some of the offcuts from the angle cuts. The clamping of each corner needed angle blocks to allow the clamps to get a proper purchase.
Overall the joints look good, now there are lots of fiddly jobs to do, but the shape is pretty much there to be seen.
Labels: Geodesic dome greenhouse